As cooler temperatures are beginning to roll into the Northeast, as well as other parts of the States, us snowplow guys can only be thinking of one thing; Winter is on it's way.And by winter, we mean SNOW. From the look of the reports, we're going to have another heavy winter. Check out these photo from AccuWeather.com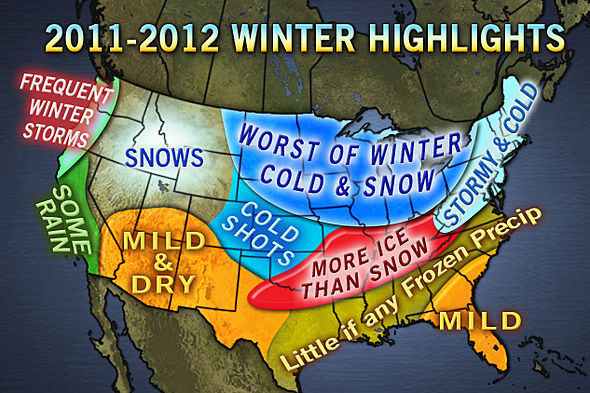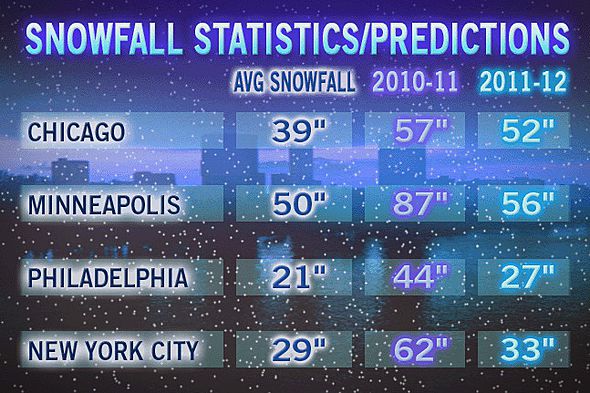 According to AccuWeather, Chicago could be one of the hardest hit cities this year with both snow & sub-freezing temps. With the entire Midwest and Great Lakes regions in the crosshairs for a rough winter season with a few possibly heavy storms.
Northeast won't be as extreme as last year, but that doesn't mean we won't have any significant snowfall. AccuWeather is predicting slightly above average snow for the Mid-Atlantic and Northeast sections of the country.
As bad as this all sounds, this is actually great news for those in the snow & ice industry. This could be another great year to get money in your pockets. (If we ever get paid from our contracts!)
Just make sure all your equipment is serviced and checked properly...BEFORE the first storm hits! There is nothing worse than hooking up your snowplow just before the flakes start falling and all you hear is "click, click", or when you fire up your sander nothing is moving because it was never cleaned form last year! GotPlowParts has everything you need to service your snowplow, from filters, to dielectric grease to snow plow oil, we have it in stock and ready to ship asap. Even check out this great product from Salt-Away , it prevents rust, corrosion, and salt build up on snowplows, salters, sanders, and even the chassis of your truck. Guaranteed to work, it is a cheap alternative to the expensive repairs due to corrosion and heavy rust.
Thanks everyone for checking out GotPlowParts, and stay tuned to our next newsletter!