Hi Everyone! Hope you all had a great Thanksgiving. We are back to the full swing of things here and it has been a pretty hectic few weeks to say the least. To start, we've received few photos for our November Photo Contest and the winner is Richie from Michigan who sent us this photo of his 2011 GMC 2500HD with a new Western Wide-Out & 2.5yd Tornado. Looks great and thanks for the photo. Richie received a $25.00 off coupon and a Western winter hat courtesy of GotPlowParts.com! Here's the photo: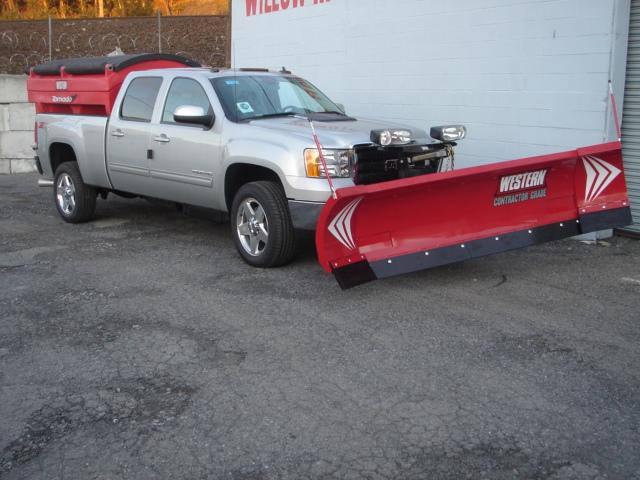 We will be running the Photo Contest again in December so if you want to win, make sure you send us your photos!
We recently received a newly updated Winter Forecast for the upcoming season. Here is what we're looking forward to courtsey of AccuWeather.com: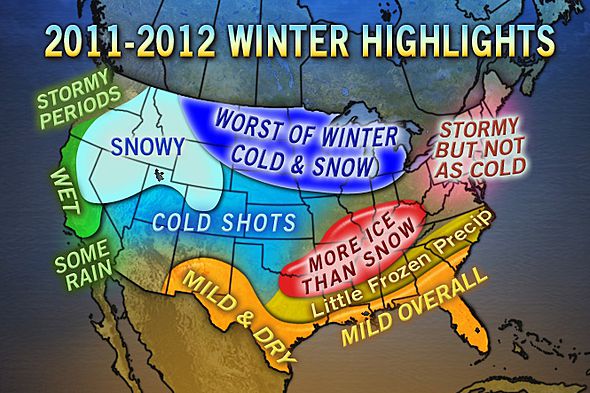 Some minor changes from their initial forecast but overall mostly snow in the upper half of the U.S. The Northeast forecast changed, but I am thinking that may have something to do with the Halloween Storm, then the 65-70 degree temps they have had up until this week! I'm still predicting snow in the Northeast by Christmas, just a hunch.
As crazy as it has been here, we are proud to say that still 99% of our orders still ship out the same day, even if it is after 5:00pm. We will always do our best to get the product out as fast as possible for you. Also, we have just re-stocked our supply of BOSS snowplows so if your still in need, we will have them ready to be put on a truck and ship to anywhere in the country.
Well we here at GotPlowParts.com hope you all have a great holiday seaon, and hopefully a White Christmas! I will do my best to send out another newsletter between now and then, but if not, we wish you and yours a great ChrisQuanNkkah (trying to be politically correct) and a safe and healthy New Year!
Have a comment to share? Like the article? Just click on comment button below to let us know what you think.