Hello and Happy New Year! We hope you all had a great holiday, unfortunately for us; Santa didn't bring us any snow. Now that the temperatures are dropping,hopefully we'll get something soon.
We have went through all the photos submitted to the December Photo Contest and after much debate, the winner is Brian from Syracuse, NY who sent us in his 2005 GMC 2500HD equipped with a Boss 8'2 Power V XT snow plow. Here's the photo: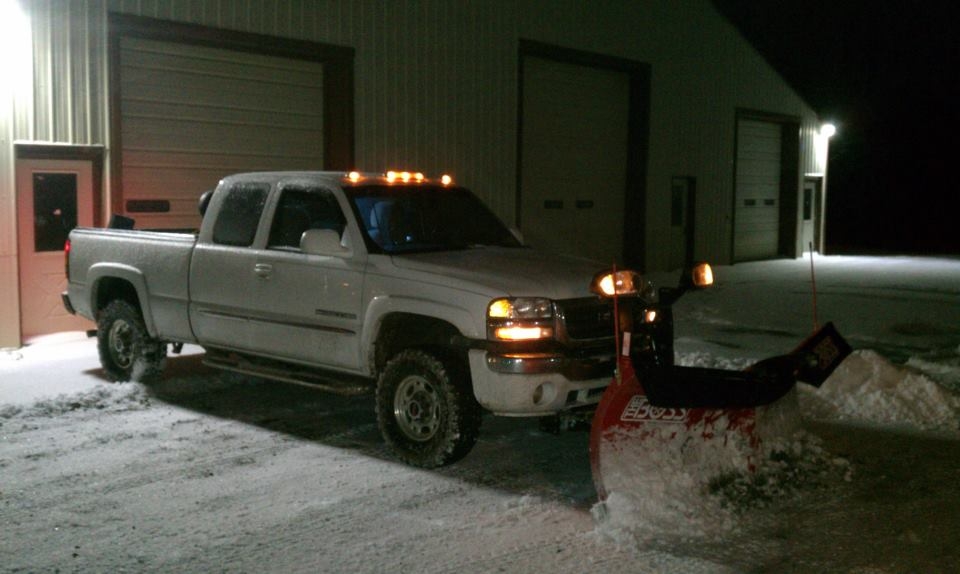 Brian won a $25.00 coupon to GotPlowParts.com, a SnowEx ear warmer & ice scraper set, and a 12 oz. can of our newest product, Fluid Film. Thanks Brian for the photo!
If you would like a chance to win as our January Contest Winner, just submit your photo to Sales@gotplowparts.com or post it on our Facebook Page, just make sure to tell us what type truck and plow you have.
Before we go we just want to let all our Dodge owners know about our newest product, Atomic LED Roof Light Kit. They are direct factory replacement of your cab lights. They come with 51 LED lights per lighthead ( Set of 5 ) with a Whelen LED flasher included, and are available in either a clear or amber lens.
Thanks for tuning in, and we wish you all a healthy and prosperous New Year!
Have a comment to share? Like the article? Just click on the comment button below to let us know what you think