We've been following the weather pretty close here in the Northeast over the past few days and it looks like we're getting our first batch of snow of the year! Check out this latest map from Accuweather.com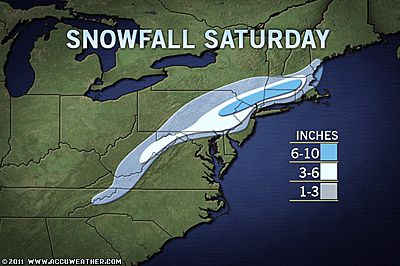 From Eastern PA, through the Hudson Valley and Northern CT & Mass are getting the worse of the storm with up to 10 inches of snow. The big cities, Philly, NYC and Boston are still on watch to see how much, if any snow will come. Depending on how the temps swing could make all the difference. We'll be following this closely for the next 24 hours to see how much we're really going to get.
Be sure to get all your snow plow and sander equipment ready to go before the flakes start falling. We are putting rush deliveries on all our orders to make sure you get whatever you need in time to get working.If there is something you don't see, be sure to call us at 1-800-244-7337 or shoot us an e-mail at sales@gotplowparts.com at any time.
Have a comment to share? Like the article? Just click on comment button below to let us know what you think